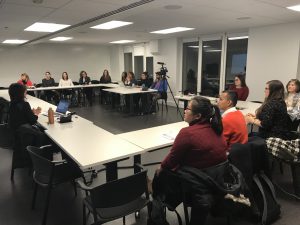 by John Wayne dela Cruz
Concordia University's Department of Education welcomed Dr. Sunny Man Chu Lau as the second presenter in our Plurilingual Lab Speaker Series on November 15, 2018. The talk entitled Affordances of plurilingual pedagogy for critical literacy engagement in second language classrooms gathered a roomful attendance by department professors and students in the Applied Linguistics (MA, PhD) and TESL (BEd) programs, friends and family. With a review of her three most recent research studies, Dr. Lau summarized the affordances that plurilingual instruction offer in engaging second language students towards critical literacy.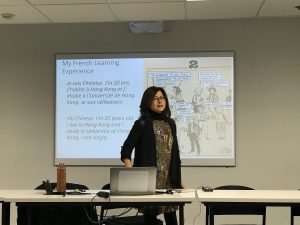 Though languages do not exist in a vacuum, traditional monolingual and grammar-oriented pedagogy persists in second language classrooms. Language programs and curricula often strictly enforce a target-language-only policy in the hopes of achieving native-like grammatical competence, much to the disservice of their students. To that end, Dr. Lau illustrated how theoretical and empirical evidence invites us to reflect about the following: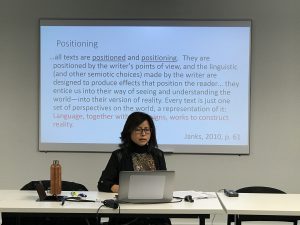 Texts—by virtue of the language in which they are written—are positioned and positioning; they serve to express the writers' perspectives and to situate the readers within this point of view.
Language learners and speakers are then subjected to the process of interpellation—they are constantly called to confront, accept, or refute messages with which they are bombarded.
In Second Language Acquisition, we should always remind to ask ourselves, on behalf of students, why they're learning something and what they can do with language; in other words, since languages are intertwined with lived experiences, language gains in the classroom should be as important as real life social practice.
In plurilingual pedagogy, language is learned and used in meaningful ways. Language students can then be social agents inside and outside of the classroom, while the teachers can guide students, who become co-researchers in such social explorations.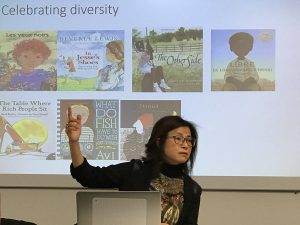 This process shifts the notion to position students as knowledge experts, which has been shown to allow enhanced biliteracy learning in bilingual classrooms. Through theme-based approaches that contextualize language learning within the real world, peer translanguaging—where students are allowed to speak to each other and the teacher in a language other than the target—have been demonstrated to lead to three main areas: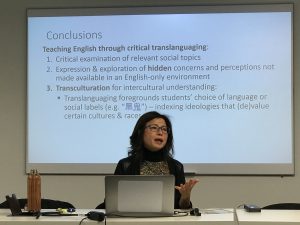 1) reflection on abstract concepts such as othering or self-distancing and personal racial biases through their words and actions;
2) awareness of hidden concerns and perceptions about the target language, their peers, and their larger social circles;
3) intercultural understanding in the classroom, particularly in classrooms in multilingual and multicultural settings like Canada.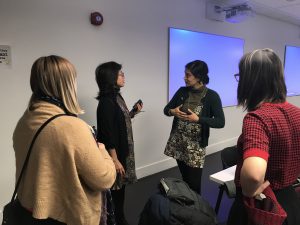 Plurilingual Lab's members thank Dr. Lau for giving this talk. To our growing readers and followers, we hope to see you in our third talk in the Plurilingual Lab Speaker Series by Dr. Dianne Querrien on November 29th.