We presented at the 2019 Canadian Association for Applied Linguistics conference, which was held on June 3-5 at the University of British Columbia in Vancouver, BC. This conference was part of the larger Congress of the Humanities and Social Sciences Conference.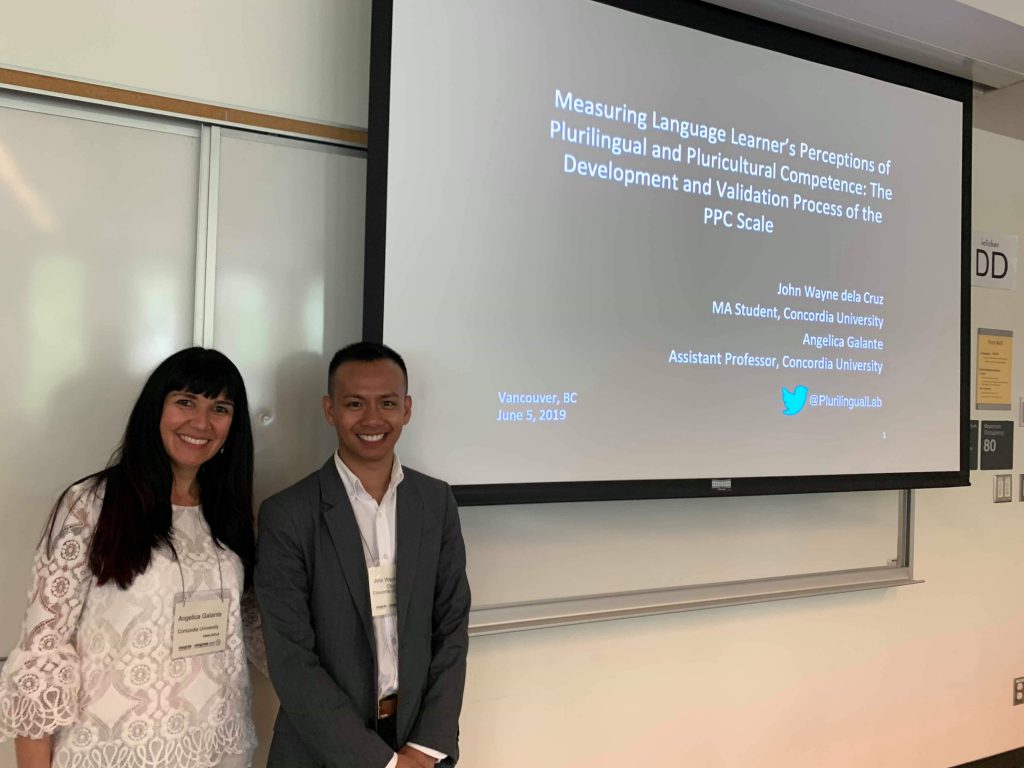 Check out our papers:
Measuring Language Learner's Perceptions of Plurilingual and Pluricultural Competence: The Development and Validation Process of the PPC Scale – John Wayne dela Cruz & Angelica Galante
A mixed methods study investigating affordances of plurilingual instruction compared to monolingual instruction in a multilingual university EAP program – Angelica Galante
Click here for conference photos.