John Wayne dela Cruz
Research Assistant and Plurilingual Lab Speaker Series Organizer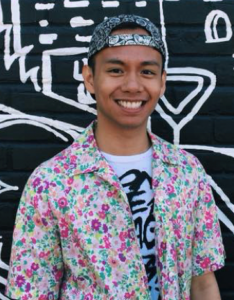 I was born and raised in the Philippines and moved to Alberta, Canada 8 years ago. In that journey, I learned Tagalog, English, French, and my heritage languages Ilocano and Kapampangan. After finishing my BA (Hon) in Anthropology in 2016, I decided to teach English in the south shore of Montréal as a Language Monitor in oral conversation workshops (where, to a smaller degree, I also helped teach French to francisation students, who are fresh immigrants to Québec). I started my MA in Applied Linguistics to further learn about the ways by which we teach and learn languages. As a SSHRC-funded researcher, I am investigating the intersections and interactions of language (use, pedagogy, and acquisition), culture, and identity — topics that are personally relevant to me as an immigrant and language learner and teacher. Concurrently, I still work in language teaching at different capacities, as well as in research on plurilingualism and pluriculturalism.
Dr. Angelica Galante           
Assistant Professor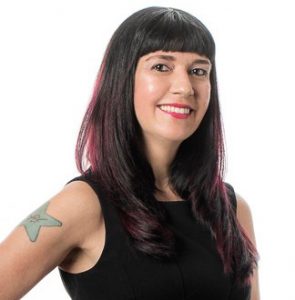 I am originally from Brazil and have been in Canada for about 10 years. Growing up in a family with Italian and Spanish heritage, mixing languages at home was the norm. At school, I learned Portuguese, English, a little Esperanto, Tupi, Italian, Spanish, and Latin. After working as an English Language Coordinator and Teacher Educator for many years in Brazil, I moved to Canada to pursue my graduate studies in Applied Linguistics and Language Education. Before joining Concordia as an Assistant Professor in Applied Linguistics, I worked in colleges and universities in Ontario, where I taught linguistically and culturally diverse student populations. I currently live in Montréal, where I enjoy translanguaging in daily interactions while I develop my proficiency in French. As a researcher, I am interested in language pedagogy, curriculum design, drama and pronunciation instruction, as well as quasi-experimental studies in classroom settings.
Dr. Heike Newman
Senior Lecturer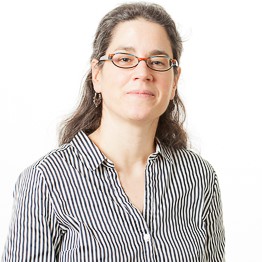 I was born in Germany and lived there into my early twenties. After having lived in Northern Ireland, Scotland, and Spain, I moved to Montreal in 1999. I grew up in a monolingual German-speaking household (not counting the extensive exposure to the Palatine dialect spoken by my mother's family) and studied Latin, ancient Greek, and English at school. I later learned Spanish and finally French after arriving in Montreal. Since coming to Montreal, I have worked as an English as a second language (ESL) teacher, mostly in academic settings, and as an ESL teacher educator at Concordia, McGill, and UQAM. My research focuses on second language writing and pedagogy, in particular in academic contexts, and second language assessment. While English is now my dominant language, I also use French, Spanish, and German on a regular basis in Montreal, often translanguaging and codeswitching.
Danny Cavanagh
Social Media Strategist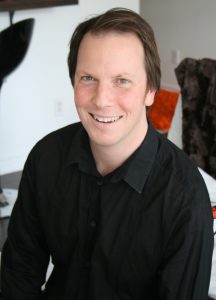 I was born in Canada and I have a hybrid identity: Irish-Canadian. Growing up, I learned English at home, some French at school and some Portuguese with my friends who immigrated to Canada from the beautiful islands of Açores. Traveling and getting to know new cultures are two passions of mine: I have traveled across Canada and the US, and I have been to Greece, England, Scotland, and Brazil. I have a BA in History and hold the Strategic Public Relations certificate from the University of Toronto. Having worked in university environments for many years,  I have specialized in knowledge mobilization through social media. At Plurilingual Lab, I design strategies to communicate research activities to a wider audience. I also continue to develop my French skills in Montreal. You can know more about my work at www.dannycavanagh.com