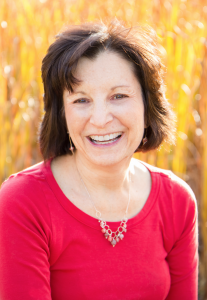 We are excited to announce Dr. Patti Shank as our keynote speaker!
What's Science Got to Do With It?
About the session: Which sciences do people who design and implement workplace learning use to get good outcomes? Ask learning practitioners this question and you're likely to get blank stares. Learning professionals too often know little about the foundations of effective training practice.
If we look at good outcomes in other fields, it's clear that science is at the core of needed outcomes. For example, carpenters use mathematics such as addition, subtraction, and geometry for measuring and assuring good fit. Physics for creating stable and strong structures. Wood science to select the right wood for a given purpose.
The consequences of not applying needed science are dire: Training doesn't offer needed results and wastes resources. Job performance remains unimproved. What we need is deeper learning that helps people gain, maintain and improve job performance.
Patti Shank, PhD, who is the author of three books on the practical application of sciences for better training outcomes, will discuss the sciences we must apply and offer practical suggestions for applying it. She will discuss:
Which fields of research inform good training practice
How research helps us get better training outcomes
Where to go to find practical and easy applicable science-based tactics
Patti Shank, PhD is an internationally-known workplace learning expert, instructional designer, researcher, and author who is regularly listed as one of the most influential people in e-learning internationally.
Patti speaks regularly at training and learning technology conferences and is the author of Write and Organize for Deeper Learning, Practice and Feedback for Deeper Learning, and Manage Memory for Deeper Learning. These books offer practical tactics for improving outcomes based on training and other research and are available on Amazon internationally.
She was the research director for the eLearning Guild and an award-winning contributing editor for Online Learning Magazine. Her current articles are found on eLearning Industry and elsewhere. Patti completed her Ph.D. at the University of Colorado, Denver. Her research on new online learners won an EDMEDIA best research paper award.
She is passionate and outspoken about the results needed from instructional design and instruction and engaged in improving instructional design practices and instructional outcomes.