All pre-conference events occur in the New Department of Education location in the Faubourg Ste-Catherine Building at 1610 rue Ste-Catherine West, Fifth Floor (Enter in the door marked 1610, between the entrances to the SAQ and Dollarama. Take the elevators to the 5th floor. Signs in the department lobby will direct you to the workshop locations.)
Pre-conference Thursday June 27, 2019
9:30-1:00
Hands-On Workshop:Update your skills with Adobe Creative Suite.
1:00-2:00
Lunch Break
2:00-5:00
Design Sprint: Designing Educational Games
Looking to gamify your learning? Start your efforts here with a design sprint, where you not only learn about games, but design one for your own work! (We will supply a sample activity for those who don't have a current work example.)
——-
Pre-conference Friday June 28, 2019
9:30-3:30
Entrepreneurship in Educational Technology
About the Entrepreneurship Symposium: One unique characteristic of educational technology within the broader field of education is its potential to promote entrepreneurship. Using the collective experiences of several ed tech entrepreneurs, this symposium  explores the many types of entrepreneurship opportunities available, the business models underlying them, and the unique challenges and rewards of entrepreneurship in this field. This symposium features experienced product, service, and social entrepreneurs, and provides participants with opportunities to interact directly with an entrepreneur.
You will learn:
The opportunities and challenges of entrepreneurship in educational technology
The variety of business models underlying enterprises in educational technology
Real-life professional and personal challenges faced by entrepreneurs
in products, services, and social services
Presenters: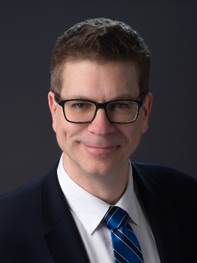 Paul Cholmsky is an Ottawa-based entrepreneur. He cofounded his first company while in Concordia's Educational Technology graduate programme. He subsequently served as Vice-President of Research and Development for ExploreLearning, an ed tech startup that grew to successful acquisition with award-winning content used by millions of students worldwide, and was an invited speaker on educational innovation and entrepreneurship at the National Science Foundation. His latest venture, LearnerKinetic, focuses on emerging mixed reality learning technologies.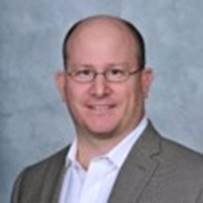 Lorne Novolker is Vice President of GP Canada Co.  He was co-founder, President, and CEO of Prospero Learning Solutions Inc. before the company was acquired by GP Canada.  He is an entrepreneur, executive, and learning strategist.  Lorne has managed projects for some of the world's leading organizations:  Walmart, Amazon, Citi, Coca Cola, Exxon, Suncor, TD, RBC, Pfizer, CN, TransCanada, Enbridge and many more.Novolker was a finalist in 2012 for the Ernst & Yong Entrepreneur Of The Year Award, won a PROMIE award in 2010 for Young Entrepreneur with Exceptional Potential, a Leadership Award from The Canadian Multiple Sclerosis Society, and Prospero was one of the 2013 PROFIT 500: Canada's Fastest-Growing Companies. Novolker has also won industry awards from ISPI, E-learning Guild, CSTD (I4PL), and Brandon-Hall Awards for Excellence. He earned his M.A. in Educational Technology from Concordia University.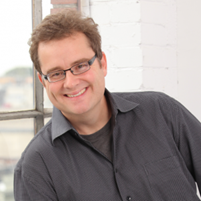 Edouard Rotondo is President of Studio 7 Communications. Since 2004, he has led the transformation of the company into a corporate training leader, redefining the benchmark for quality and service in the market of training and development. Rotondo is an Instructional Designer with a Master's Degree in Educational Technology from Concordia University and complementary graduate studies in management and marketing.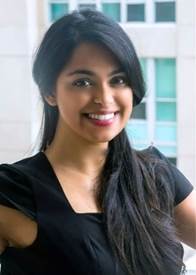 Haidee Thanda is a passionate leader in the field of health promotion, innovation and educational technology. She is the founder of Hacking Health Ottawa, a rapidly growing non‐profit organization that aims to transform healthcare by connecting healthcare professionals with designers, developers, innovators and entrepreneurs to build realistic solutions to frontline healthcare problems.  She is also a Senior Learning Platform Architect at Shopify.Thanda believes that learning is an essential ingredient in human and societal development and when combined with technology, the possibilities for global transformation become limitless.In 2017 she was recognized for her leadership as one of Canada's Top 40 Leading Females in Technology Worth Following. In 2018, Thanda was nominated by Digital Health Canada as one of top ten women leaders who contributed to healthcare through leadership, influence, involvement, and impact.
Saul Carliner (Moderator): Saul Carliner is a Professor and Director of Educational Technology Programs at Concordia University.